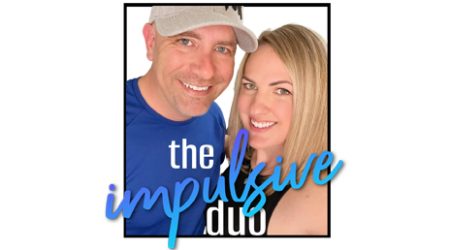 We are Candice and Eric! We are an extremely Impulsive and Spicy Couple that can't do anything without taking it to the extreme. We met after both going through divorces, and at first became the very best of friends. For as crazy as we are, we wish we had a cooler meeting story, but it's the same way you meet anyone now, we met on a dating App. 
We were always very open about the lifestyle, and what kind of relationships we wanted for our future. We fell in love and started our Lifestyle journey. Candice is openly bi so she wanted to still be able to explore that side of her. We have had good and bad experiences in the Lifestyle and we love to share about those and the things we have learned. We are big on Lifestyle Education and how newbies can take those first steps. 
We feel like women have a lot of power in the Lifestyle and we saw a need for a place for women to come together in a safe environment. We created a dating App called Unicorn Landing for Women only in the Lifestyle to connect with others. We believe in empowering women and allowing people to openly explore their sexuality. We talk a lot about breaking Society Norms, and accepting people for who they are. Come join us and have a little fun!
Monday 12:00 pm & 7:00 pm