Livin' the Suite Life Podcast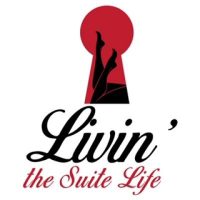 We are Tryst and Loq and we're the hosts of Livin' The Suite Life Podcast. Our podcast is unlike any other! It's an audience-driven show that we host LIVE on our YouTube channel every two weeks. That's right – you can join in on the discussion! We have a great time with our "Suite-Talkers" chatting about all thing relating to the swinger lifestyle – threesomes, orgies, BDSM, house parties, sex toys, and all things in-between!
We're a black, married couple with a young family and we enjoy sharing our perspective on making new friends, visiting clubs, and traveling abroad to lifestyle-friendly resorts. We might give some advice or might ask for yours – we go where the conversation takes us!
So, join us anytime! We'd love to host you in the Suite!
Thursday 10:00 am & 6:00 pm