Your one stop Internet Radio Station for all things Adult Alternative Lifestyles and Sex Positive shows.
We have shows for education and entertainment on such topics as:
Erotica
Swingers
Kinksters
Polyamory
We are all inclusive!
You will find some of the top shows currently being made that deal with all aspects of the alternative lifestyle. So tune in and listen to your favorite shows and find some new favorites to add to your list of must listen to.
Learn More About The Shows
Find links to shows websites and links to merchandise for both shows and the station.
Find show line ups and know when to listen in to your favorite podcasters. 
Keep listening for replays in case you missed the newest show!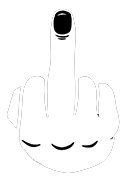 We Are Glad You Are Here!