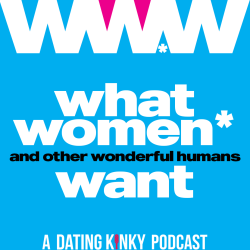 What women want and other wonderful humans want
A look into the beginning of traditional and non traditional relationships from first impression to the messaging that finally wins people over.
Jon is an 7 time Emmy award winning broadcaster with 35 years in the television industry both in front of and behind the camera. His shows have been seen on national and regional networks and local stations and his work has been seen by millions.
Now, in semi-retirement from the industry, Jon is keeping his creative juices flowing by hosting a podcast for his chosen community, the non traditional relationship world including kink. Under the name "HiThereCatsuit," he has become an ambassador and connector of friends for those in the kink world, and has become a presenter for classes including "Consent for Regular Dudes" and "Kinky Socializing in a Social Distancing World." In addition, he has been a guest on other podcasts including Off the Cuffs, KinkyCast and Erotic Awakening.
When Covid ends, Jon is looking forward to establishing new relationships in his midwest community and visiting and teaching at conferences and conventions across the country and hopes to be doing live versions of the show with the audiences sharing their own stories.